CURRENT
SHEILA MILES
PATRICIA MOSS-VREELAND
MARTA SANCHEZ
PERRY STEINDEL
The Nature of Time and Place
"For this intimate gallery group show, I chose works by these four artists with distinctive working processes and unique approaches to the theme,, the nature of time and place.

Sheila Miles creates her paintings through an automatic process. She draws and brushes areas with oils on canvas or wood panel, sometimes making few changes and other times reworking a surface with layers until her subject emerges complete. Her surroundings in Santa Fe, New Mexico, time of day, weather events and character of trees, landscape and terrain, inform these works.

Patricia Moss-Vreeland creates archival pigment prints by digitally manipulating, altering and rearranging images from her drawings, paintings, photographs and poetry. Through this juxtaposition, Moss-Vreeland reflects upon nature, neurological activity and natural phenomena, creating metaphors for time, place and memory.

Marta Sanchez's paintings and prints depict familiar scenes observed in her city of origin and family home, San Antonio, Texas. Her paintings are informed by familial traditions, by Mexican folk and religious art particularly by retablo paintings. These selected oil paintings of railroad yards and prints of interiors, like a colorful print of her grandmother's living room, transform time and place.

Perry Steindel creates intricate linear aerial maps of re-imagined world cities. He has begun combining and recombining these with images from the history of art and popular culture. Working without a computer, Steindel configures his selected source images through photocopy printing. His map drawings as they relate to his collection of images are aesthetically composed to create relationships between time and place."

- Robert Moss-Vreeland, Curator
More information on this show can be viewed on our promotional video.
MAY 1 - MAY 29
Upcoming
ILYA LERNER
JAMES LERRO
Philadelphia, City I love
"Though for last fifteen years I have been living in small towns, by nature I am a city dweller. First twenty three years of my life I lived in Moscow, imperial megapolis of Communist regime. During first ten years in US I lived in New York City, Boston and Houston. So now it is necessary for me to often leave comfort of small Newtown, where I currently live, and walk the city streets, breathe the city air, sit in cafe near window watching people passing by.
When I enrolled into graduate program of the Pennsylvania Academy of the Fine Arts and moved to Philadelphia, I first felt resentment to the new place. I just moved so many times that I did not want any more changes. For me nothing is more discomforting than moving. I felt like a snail taken out of shell. But then Philadelphia grew on me slowly.
Graham Greene said that for any given person any city consists of several places and several people, and if you take them away the city becomes alien. I think the opposite is true as well. Once you walked around enough and have made friends, the city becomes yours. Now I feel that Philadelphia finally became my city, unique and personal.
This process happened in large part through painting. When I paint on the street in my apron and straw hat, and people come, look over my shoulder and say "Hmm... beautiful!", I know that I am doing what I was meant to do. I love to paint buildings, structures where we spend most of our life, creations into which humans invest so much effort. I am enchanted by patterns of brickwork, reflections of glass, rhythms of windows and architectural decorations, people on the street, unexpected quiet places as well as the hustle and bustle of urban life. I am happy for this opportunity to share my love with you."
-Ilya Lerner
JUNE 5 - 27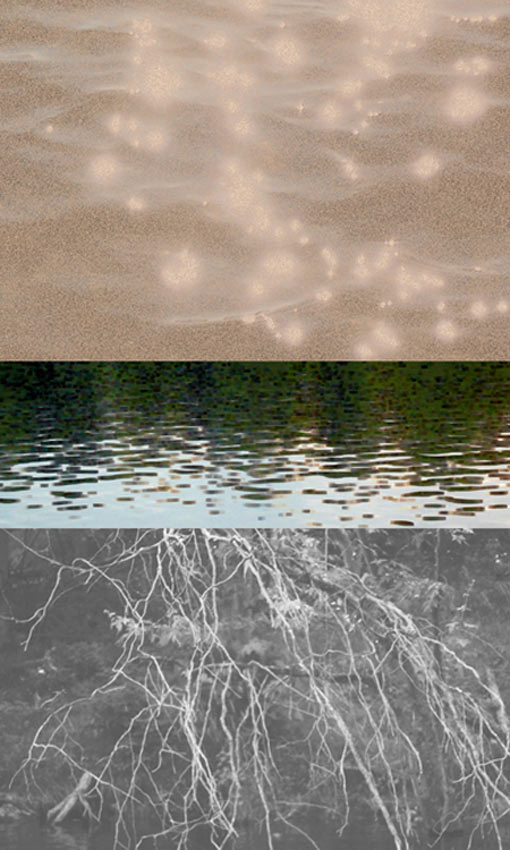 Patricia Moss-Vreeland
James Lerro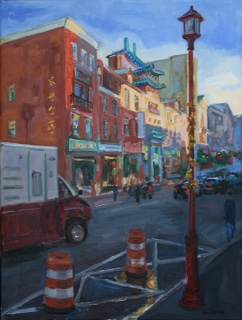 Ilya Lerner