current
MISHA PROSMUSHKIN
"It's Not What You Think"
PII Gallery is pleased to present our very own Misha Prosmushkin, film maker and photographer. Misha is known for his work with portraits, fashion & street photography.
September 4-26
ALEKSANDRA BERCYNSKI
ROSA MONEY &
MB GRUPA REALIZACJI
Enter the world of two fierce and flippant cousins, Aleksandra Berczynski and Roza Money, ready to take on the night no matter how long or how dark it is. No matter how high their heels, how low their décolletage, or how high the proof they're drinking, they make it through the night. It's bar talk, it's girl talk, but don't you fret, they've got style, spunk, and, each other.
September 9, 11, 13 AT 7 PM

upcoming
ZBIGNIEW CHOJNACKI
Retrospective
"This time, I would like to introduce you to a sample of my work over the past 30 years, beginning with my earliest work here in the United States, such as my one-of-a-kind jewelry designs in the 1980's; Raku sculpture in the 1990's and early 2000's; and most recently sculptural compositions, drawings, and functional forms.  These samples from my portfolio allow you to see my work, and transition as an artist."

- Zbigniew Chojnacki
OCTOBER 2 - 24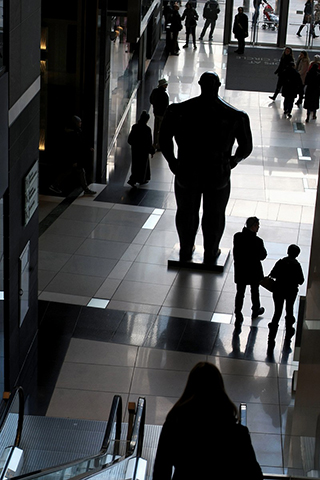 Misha Prosmushkin
CUZZO




Zbigniew Chojnacki